CAE's 30-year legacy continues with new in-house software development practice
01 November, 2022: IT infrastructure solutions provider, CAE Technology Services Ltd, (CAE) officially announces the launch of its innovative software development practice - CAE Labs.

In addition to software development, CAE Labs signals the company's customer-led approach in delivering solutions across professional and managed services, with a focus on automation, integration, and intelligence.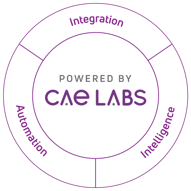 Newly launched CAE Labs will allow CAE developers to pool their knowledge and experience from working across multiple products and solutions, whilst identifying commonalities that can be beneficial to a broader customer base.

CAE Labs projects deemed to address real market needs will be quickly promoted to CAE's general availability portfolio of products and services.

Ali McKeand, Strategic Innovation Lead, at CAE, explains, "Technology only makes a difference when combined with knowledge, passion and empathy that people bring - this is where CAE Labs comes into its own, as it offers customers a humanised and personal approach to digital transformation."
CAE's approach uses early-release prototypes that are pushed through user feedback and BETA testing, allowing them to test new product ideas and validate market assumptions. This will make a real difference in the speed of delivery so that CAE can bring new solutions to the market.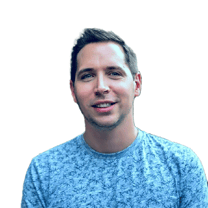 McKeand continues, "CAE Labs is about looking at what technology can do for the individual organisation, its employees and customers. Helping them to extract the best value from platforms used - ensuring our customers not only understand the technology, but get the most from their investment, over its entire lifecycle."

"With CAE Labs, we have broken the traditional service delivery mould and have started to scale solutions without lots of intensive customisation, managing them centrally and deploying them quickly.

By working with our customers to develop solutions that repeatedly deliver tangible benefits, we can offer unique 'off the shelf' solutions' - helping to provide a host of efficiency gains." adds McKeand.

In addition to supporting digital transformation journeys at scale, customers get access to CAE's integrated business and technical enhancements relating to security, networking, data centre, workplace and cloud solutions.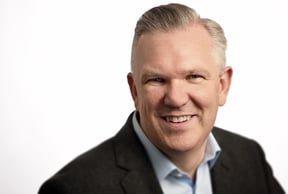 Justin Harling, Chief Executive Officer at CAE says, "Since its creation in 1992, CAE has always tried to innovate and help customers through their digital transformation journeys, with a common theme - providing services they need to operate efficiently.

Harling adds, "By creating CAE Labs, we can provide an unrestricted, free-thinking space that allows our industry-leading developers to connect with customers and partners to collaborate on early ideas and prototypes - creating solutions that are truly unique to their specific requirements, but with the security and stability of an established business."

CAE works with customers to objectively select IT solutions based on their specific requirements and circumstances. Over the last 30 years, CAE has grown to more than 350 people, representing sales of over £130m across seven offices in the UK and business in Europe, North America and Asia.

Harling concludes, "Just like we did when we first started out translating diplomatic documents over thirty years ago, we continue to bring design, business, people and technology together to help solve some of the most complex problems facing our customers today - CAE Labs is just the next step in our evolution."

For further information about the launch of CAE Labs you can view a short video, here.
Media Enquiries:
Louise Mahrra | Head of Marketing