Your network is the lifeblood of your organisation. So network visibility - the intelligence to know exactly what's happening within your infrastructure at any given time - is a business-critical operation. But what exactly is involved in network performance monitoring, and what insights can it reveal? Discover how the unique CAE Labs Network Intelligence and Assure solutions provide full network visibility and business resilience for your Cisco and Meraki infrastructure assets.
What does Network monitoring involve?
With network performance monitoring, there are two main aims: to optimise your network performance for faster connections and greater efficiency, and to identify and deal swiftly with any threats. Like everything we do at CAE Labs, effective network monitoring is underpinned by intelligence: knowledge is power, and armed with the right data, you are empowered to do more.
Network visibility tools have a number of important functions to achieve these aims:
visualising and reporting on network performance - representing it in a graphical way that's easily to understand at a glance
install base management - offering a representation of all the software and devices present on the network
monitoring the network performance, offering 24/7 constant surveillance
lifecycle alert reporting, with hardware and software alerts as well as field notices that require action, such as product upgrade alerts
security alert reporting: alerting you to vulnerability threats
optimising network performance to minimise latency and ensure a fast and reliable connection
troubleshooting network issues, fixing problems as they arise and alerting you when this isn't possible and further action is needed
Why Network visibility matter?
On a good day, you won't notice your network infrastructure. It will just be there in the background, supporting your workforce to get things done.
But good days don't always happen by chance. Working hard behind the scenes, a network monitoring tool will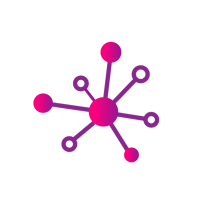 deal with an array of problems, from overloaded routers to server failures and other network connection issues. If it's really intelligent, it can take automatic action to fix a problem, such as performing a 'failover' on a problematic device, to disconnect it from the network.
In addition to these everyday issues, network visibility can also give you the intelligence to make better operational decisions on everything from budgeting to business strategy. This intelligence can add true value, helping you to do what you do best, and do it even better.
Network performance monitoring in the real world: Mid & South Essex NHS Foundation Trust
The Mid & South Essex NHS Foundation Trust was created in 2020, following the merger of three previously existing NHS Trusts, each of which was using different network technologies.
Following a successful integration that allowed the newly unified Trust to operate as a single organisation, it was vital for the IT team to have a clear view of the network, with a management dashboard allowing network managers a full picture of the health and performance of the entire infrastructure.
The network performance monitoring tools implemented by CAE are scalable solutions that allow the Trust to:
Gain actionable insights, essential for strategic planning
Securely add new applications in minutes
Maintain an efficient and secure network
Network Intelligence: more good days from CAE Labs
Network Intelligence is the unique network performance monitoring tool from CAE Labs. Offering clear insights into the full lifecycle of your network, it can be set up on your system, completely remotely, in less than 30 minutes. Features include:
network visibility of your complete infrastructure, with clear reporting and visualisation from a single lens dashboard
continuous network monitoring
troubleshooting network performance issues
network analysis tools to find the root cause of issues
regular maintenance reporting
security alerts
concise visibility of software, hardware and licensing
benchmarking for performance and health
Watch our video on Network Intelligence:
Ready to know more about how Network Intelligence can work for you? Contact our team today and book a Network Intelligence demo with us.