As we've seen in our recent research report "What's holding back more good day for IT Security Professionals", the cybersecurity skills gap and rapidly evolving cyber threats come at the top of most cybersecurity challenges lists, and are the cause of bad days, sleepless nights and overstretched IT teams.
A lot of conversations I have with customers and our partners, centre around how we can overcome security challenges, and what more we can do to help our customers have more good days.
Here are my thoughts on the top five current security challenges, and my tips on how to overcome them.
Author: Dan Hall, Technologist - Data Centre and Cloud
Top 5 security challenges
#1: Navigating the cybersecurity skills gap
The shortage of cybersecurity professionals means organisations are competing to hire and retain staff. There isn't enough human resource to cover physical security or policy implementation, to name just two of the aspects required in securing data.
#2: Defending against evolving security threats
Cybercriminals are continuously devising new ways to exploit vulnerabilities and remediation can be costly.
#3: Complex environments and operations
Rapid technology deployment and the race to digital transformation means some organisations may still be in the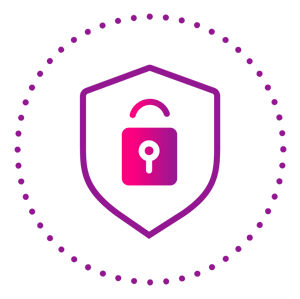 process of moving from legacy architecture to the cloud. Many have multi-cloud or hybrid cloud environments with services from more than one provider.
#4: Demanding compliance mandates
Compliance mandates across all industries are regularly updated to ensure sensitive data is protected as the risk surface continues to expand with new technologies and growing environments.
#5: Maintaining business efficiency and growth
Growth and digital transformation work best at speed, but a security breach can slow down or even prevent progress.
Time to break free from traditional security models
Traditional security approaches only make these challenges worse, since they are often built around modular, environment-dependent services that are only applicable to one stage of the security lifecycle. This leaves you having to partner with multiple providers — such as one for consultation and architecture services, and another for implementation and engineering services.
Another way of looking at this situation is the security provider gap. For example, a managed service security provider (MSSP) may notify you of an alert, but you'll need another consultant to provide remediation.
Taking a zero-trust approach to cyber security
How can you overcome these five common security challenges and find a security provider that fills the gaps? We believe the answer lies with CAE's zero trust approach to security, an end-to-end service that provides digital transformation for security by modernising security strategy and cloud security operations.
Here's how CAE's end-to-end security architecture can help you overcome the five challenges we discussed earlier:
#1: Navigating the cybersecurity skills gap
You'll have access to dedicated security experts who work as an extension of your team — collaborating in an agile, sprint-based model to defend against cyberattacks. As your consistent support team, they have a deep knowledge of your environment and business operations to help you continually improve your security posture.
#2: Defending against evolving security threats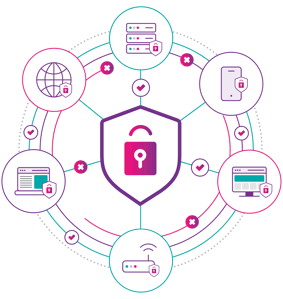 Threat intelligence, security analytics, alerts and incident response services can be consolidated into a solution to be deployed and managed across your multi-cloud environments. Our flexible service accommodates both your ongoing cyber defence projects and can also be escalated should an incident occur.
#3: Complex environments and operations
Our Zero Trust approach is designed to assess, monitor and respond to your complex security challenges. Wherever you are in your security journey, our team of experts will be with you every step of the way. They can design, build and manage your end-to-end security architecture to protect your environments.
#4: Demanding compliance mandates
Our security experts work with you to define, manage and validate your governance, risk and compliance.
#5: Maintaining business efficiency and growth
Protect your digital investments while ensuring security resiliency with our certified security experts by your side, so you can accelerate business growth or meet your digital transformation plans. The nature of our approach means you can scale up or down in line with your needs.
And if you need 24x7x365 security technology monitoring, operational support and help desk, managed detection and response (MDR) from CAE takes care of your entire cyber security infrastructure.
In conclusion, the implementation of a zero trust approach in an organisation's security strategy requires a collaborative and holistic approach. Success lies in fostering partnerships and gaining a comprehensive understanding of the key goals, objectives, and operational requirements of both the business and its people.
Additionally, a thorough grasp of the technical landscape is crucial. By aligning these factors, organisations can effectively plan and embark on a clear journey towards achieving their security goals through a zero trust framework. This approach ensures that the organisation's security strategy is not only technically robust but also seamlessly integrates with the needs and workflows of its people and business operations.
Read more on Zero-Trust
read more on our blog about how by adopting a zero-trust mindset can transform your technology approach and attitude towards security.