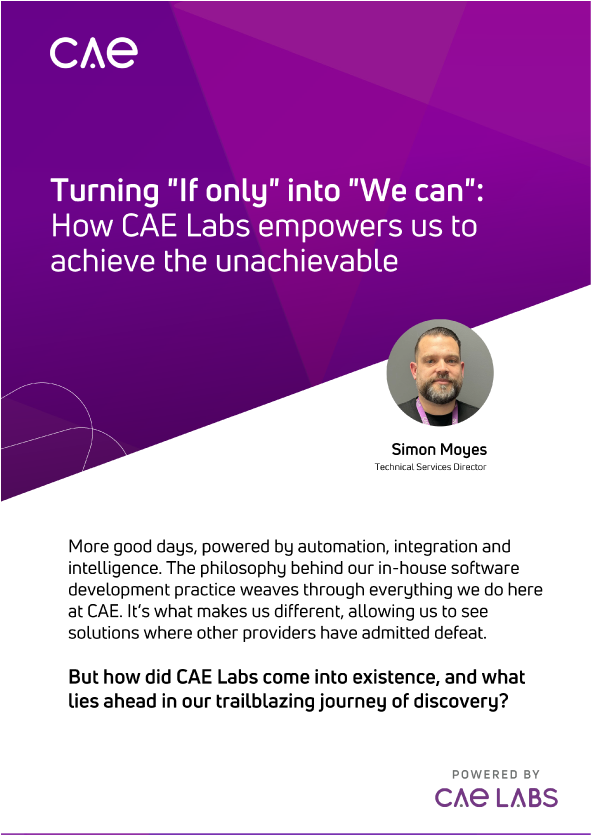 Download your copy today!
More good days, powered by automation, integration and intelligence. The philosophy behind our in-house software development practice weaves through everything we do here at CAE.
It's what makes us different, allowing us to see solutions where other providers have admitted defeat. But how did CAE Labs come into existence, and what lies ahead in our trailblazing journey of discovery?
Technical Director Simon Moyes, looks back at the history of CAE Labs, how we are unique and what the future holds for innovative approach, Download your copy today!