Our Technical Services Director Simon Moyes, takes a look at unlocking the full potential of zero-trust for UK organisations and their people.
Simon investigates the importance of implementing a zero-trust security model, the potential impact on people and how truly transformative zero-trust enables organisations to leave their legacy infrastructure behind.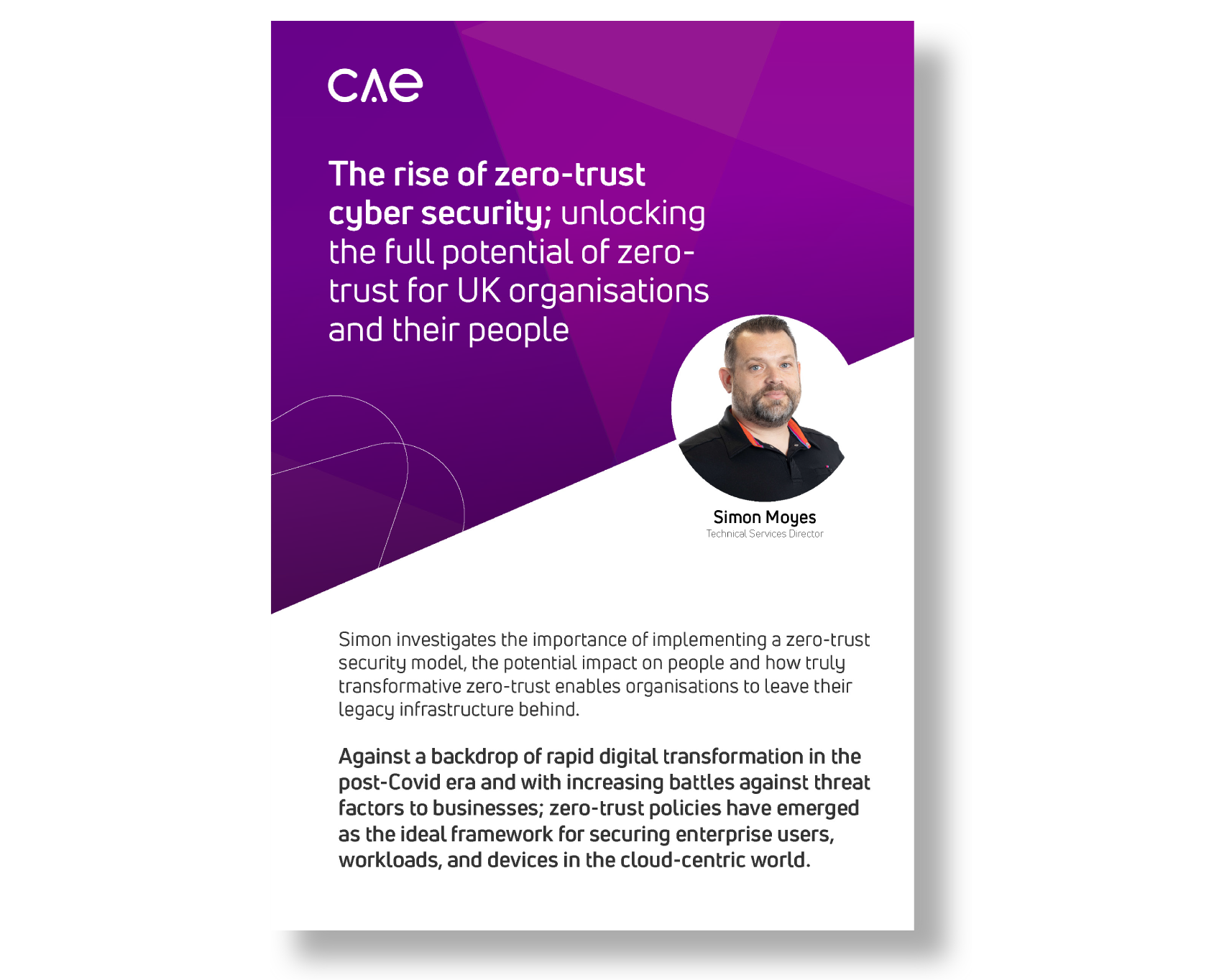 Against a backdrop of rapid digital transformation in the post-Covid era and with increasing battles against threat factors to businesses; zero-trust policies have emerged as the ideal framework for securing enterprise users, workloads, and devices in the cloud-centric world.
A recent independent industry survey revealed that just 7% of IT professionals believe that security is at the forefront of their organisation's strategic thinking – highlighting a great need for businesses to ensure that they implement zero-trust architecture.
Download and read Simon's full article below and learn more on zero-trust cyber security.