Friday, 03 Feb saw our first Mid-Year Momentum off-site meeting take off. This was my first large-scale internal event having been in this role for 3 months, I was nervous but very excited about the day's plans, wanting to make sure it was fantastic for everyone.
I am pleased to say that from the feedback we've had so far from our people, our customers, CAE Foundation Charity attendees and external speakers the event was truly a success.
About the author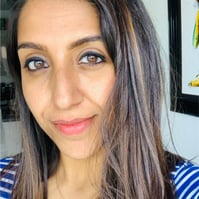 Meera Vaghela | Employee Experience & Communications Manager
Meera joined CAE in June 2021 as Account Manager in the Sales team; however recently moved into the People Services Team as Employee Experience & Communications Manager. This role allows Meera to engage with people from all over the company and do what she love the most - which is plan internal events, help deliver positive employee experience, raise engagement levels and productivity across the business.
The Day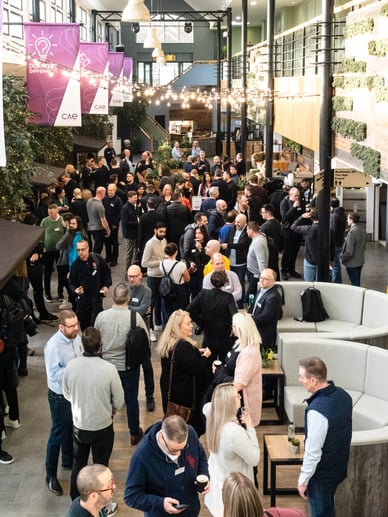 In true CAE style we incorporated our three values into the day by assigning everyone to a value forming three groups. To kickstart the day we had our customer session which saw four different customers share their experiences of working with CAE with our people. We then went into a technical session where experts from across the business provided an overview on projects and technology that CAE have in scope for 2023 and beyond.
Post lunch we invited two guest speakers Nicholé McGill-Higgins from Nichole McGill-Higgins | BEE-longing (nicholemcgillhiggins.life) who gave a powerful presentation on Belonging and how it all starts with you. This was followed by Jake Backus from Empathy Sustainability who really made an impact on the audience through his passion for sustainability.
During these presentations all of our people were encouraged to come up and write freely on a canvas about what Belonging and Sustainability means to them.
The final group sessions were from our charity partners One YMCA and Citizens Online, who engaged with our people throughout their presentations with Mentimeter, an interactive app. This allowed everyone to understand where CAE has had an impact and can continue to do so.
Our CAE Stars Party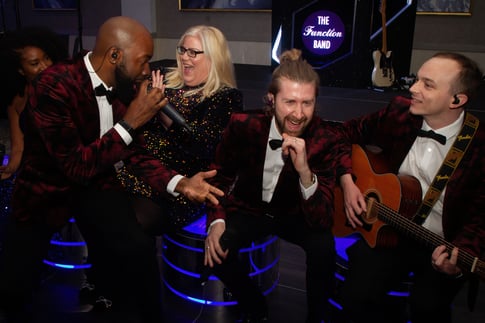 Following on from an insightful and interactive day, we then turned the space around ready to party and celebrate together at our Annual CAE Stars event.
Our CAE Stars Annual Awards were presented with the winners being announced:
Loving Your Job award – Ellie Simmons Service Desk Analyst
Working Together – Marc Canning Credit Controller
Doing it Different – Dan Hall Technical Architect, Microsoft Cloud
We also had our Annual Stellar Award that was presented to our Strategic Innovation Lead Ali McKeand – an award that is voted for by all our people.
Once again, we had the incredible The Function Band who really blew everyone away with their performances, the dance floor was full from the start to end, along with The Bowler Hatted Magician and Ivo the Caricaturist who created so many incredible pictures. With food and drinks flowing throughout the night, it could not have gone any better.