As Microsoft Gold Partners, we want to give you as much notice as possible about the upcoming price changes to your CSP licence. Microsoft have announced changes that will come into effect 1st April 2023.
The last few years have been turbulent and businesses across the globe have been impacted one way or another. Because of the turbulence, local currency pricing adjustments have been paused in many markets and therefore, commercial prices across the world have drifted away from global US dollar parity.
What are Microsoft changing?
To ensure agility and maintain global pricing alignment, Microsoft will implement a more defined and transparent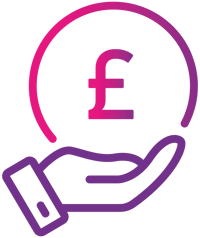 cadence to provide better Microsoft Cloud pricing alignment across regions from April 2023.
Customers with pricing in local currencies will be able to plan for pricing alignment to USD and global parity at semi-annual intervals. This is subject to market conditions rather than at any point in the year, like they have done previously.
While competitors including AWS are pricing mainly in USD, Microsoft continues to offer 16 local currencies across all channels to customers. So with a more active and predictable adjustment cadence, local currency pricing will be better aligned to New Commerce Azure MCA pricing in USD.
What does this mean for you?
If you have a one year subscription that is still in contract, then the price changes will not affect you until the auto renewal date. Through price protection, you can still add licences to the existing subscription at the same cost.
If you have a 30 day rolling contract, then the price changes will come into effect at point of renewal (if applicable).
Will pricing change all the time?
Pricing updates will be based on local currency (GBP) fluctuations and other factors to ensure global consistency. Rather than it happening at any time of year, there will be a set semi-annual cadence to allow you to plan accordingly. Only pricing out of alignment will be updated and Cloud prices may be adjusted upward or downward based on prevailing market FX rates.
When will I know more?
We will be contacting all of our customers who hold CSP licences with further information. If you would like to discuss this with us sooner, please contact our team using the link below.