Today marks Global Recycling Day, created in 2018 to help recognise how recycling plays a huge part in securing the future of our planet.
Our Chief Corporate Development Officer Richard Behan, highlights the importance placed on businesses to become sustainable, and do their part for the environment; through recycling and energy savings.
About the author: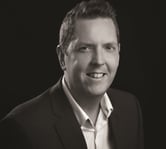 Richard Behan joined CAE in 2004 as part of the sales team. With a successful career in IT he is now sits on the board and is CAE's Chief Corporate Development Officer. Richard focuses on the strategic direction of the business and ensuring CAE are playing their part in making the world a better place
The Seventh Resource
Each and every year, through the world's recycling, over 700 million tonnes of CO2 emissions are saved, with 40% of the world's raw material needs, now coming from recycled materials.
"It's easy to forget how key recycling is as part of the circular economy. Often regarded as the 'Seventh Resource', recycling is right at the front line."
With the annual contribution of the recycling industry towards the global GDP is projected to exceed $400 billion in the next 10 years, its not just a fad, its reality and businesses are getting behind the future of sustainability.
How does CAE make a difference?
At CAE, our Make A Difference sustainability strategy is in place to regulate our businesses usage and ensures we remain environmentally responsible through our zero-waste approach. Our Hemel HQ office for example was built with sustainability in mind, using recycled materials where possible, installing solar panels on the roof and having electric car charging points for our people.
With a low/no paper office guideline, it is a concept that everyone at CAE has bought into both at home and at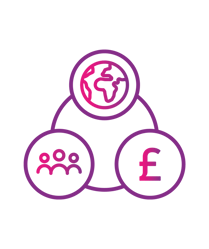 work. Our LED lighting operates on movement and we have an environment-conscious approach that factors into our day-to-day operations.
Most recently through our efforts, the amount of waste we have recycled is equivalent to 24 tress and 2.5 barrels of oil being saved. The five tons of waste recycled is equivalent to 5 Smart Fortwo cars – a massive achievement in a short space of time.
It is vital that everyone plays their part, and the UK technology industry has plenty of opportunity to continue in setting emission reduction targets.
Providing sustainable technology
At CAE, we think circularly to help enable our customers to recycle their old IT hardware such as laptops and screens. Through innovation, our CAE Labs WiserWatts solution actively helps businesses reduce their emissions and increase cost savings.
This solution was awarded first place for Sustainability and Energy Saving in the Public Sector at this year's Cisco Fast Future Innovation Awards – an incredible achievement that really recognises innovation in technology. We are proud to not only help Make A Difference ourselves, but to be able to help our customers be more sustainable.
Read more on our first place win at this year's Cisco Fast Future Awards.