Govroam is being heralded as a key component of future collaboration within the public sector – and collaboration at the planning stage makes it even more valuable.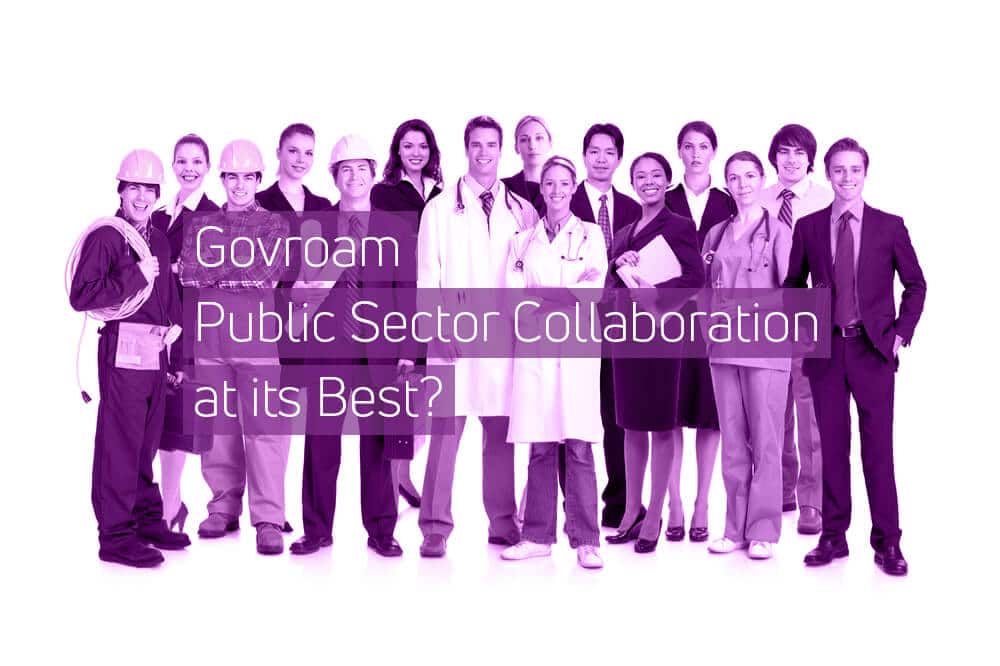 With the increase in mobile working among public sector employees, reliable connectivity and the ability to remotely access resources has become a critical issue. A prevalence of sensitive and confidential data in the sector can make secure connectivity from outside the "home" network a massive headache for IT departments.
At best, the answer has been time consuming guest access for visiting staff, at worst hours of duplicated work for doctors, social workers and multi-disciplinary teams who move between buildings without access to the records and resources they rely on.
To overcome this problem, many hospitals, local government offices, libraries and other public buildings are signing up to govroam.
Reliable, Accessible Public Sector Wi-Fi
Govroam is the national roaming service that gives public sector staff free connectivity at any participating site across the UK. Offering completely seamless "zero touch" access to wi-fi, govroam automatically connects users to a participating network with a single standard login, without the need to register at each new site.
Secure and compliant, govroam uses end to end encryption, and private user credentials are only accessed by their home organisation for authentication, ensuring appropriate security levels are maintained.
The immediate benefits of this are obvious – clinicians moving between sites maintain access to patient records, social workers save travel time by not having to return to the office to type up notes, and everyone attending a multi-disciplinary meeting has live access to their own organisation's network resources.
Govroam could transform the way public sector professionals work together. It can facilitate health and social care integration and enable efficient shared estates. It saves time, increases productivity and cuts costs, while encouraging a collaborative culture within public sector organisations by using shared spaces and resources instead of organisationally siloed working.
The Benefits of Community Collaboration
As part of the rollout, govroam comes with a free app which highlights the organisations that have govroam enabled, helping users to identify the nearest connected locations. The data map reveals much more than this – a quick glance shows that coverage is high in certain apparent govroam "hotspots" across the UK, for very good reason.
Govroam works best if deployed across the public sector in regions, rather than single organisations signing up for it. Deploying govroam in a single building with no participating neighbours limits its value and usage, and the map suggests that signing up as an entire community, such as an STP region or Local Authority is the most successful way to implement it. In order to improve collaboration, govroam is relying on community collaboration to get off the ground, and it often takes one organisation with the understanding and foresight to take the lead and push the local project through.
Getting Connected
Most IT department can see the immediate benefits of govroam, even for themselves. Removing the time consuming challenge of securely authenticating and connecting visiting staff in a GDPR compliant way, costs are also reduced due to less reliance on 4G dongles for mobile connectivity. And govroam will become a critical part of any disaster recovery plan, allowing staff to use alternative sites to access their networks for business continuity.
For over-stretched IT departments, many of whom don't have the time or capability to configure and implement govroam but could benefit from its widespread network, CAE's Connect is an all-in-one professional services package to get you connected in just 5 days.
'CAE ASCERTAINED THE RADIUS CONFIGURATION CHANGES REQUIRED ON OUR INFRASTRUCTURE TO PUBLISH THE GOVROAM SSID ACROSS OUR ESTATE. OUR ABILITY TO HOST OTHER SERVICE USERS ON OUR SITES HAS BEEN A GREAT ENABLER FOR INCREASED COLLABORATION ACROSS THE REGION.'
Richard Wakefield – CTO, Salford Royal NHS Foundation Trust