As the world started to return to a new normal after two years of the pandemic, the post Covid business challenges and aftereffects began.
For the CAE Service Desk in particular, we saw a 20% increase in new starter request tickets across our customers. This increase impacted on the team at CAE and on top of this, there was an ever-increasing demand from customers to expedite their requests as they were struggling to bring in new resources and onboard their starters. With an unstable job market, time was of the essence, and we could not afford delays.
Small steps to success
Improving our processes in order to maintain and deliver the increasing number of customer requests, quickly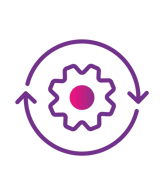 became the primary focus within the Managed Service team. As a business, we needed to further drive our commitment to delivering automation and efficiencies for customers, giving them more good days.
Developing a number of scripts to streamline the creation of user accounts, meant we were able to reduce the amount of time taken for each request. Whilst this had a positive impact on our people, and gave valuable time and resource back, user provisioning was still consuming more than 200 hours of Service Desk time each month.
Overcoming challenges through automation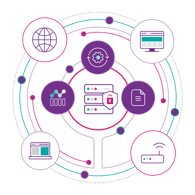 Our in-house infrastructure team developed a new, self-service user provisioning tool. The tool processes new starter requests within minutes of them being received. With this new tool, developed through the power of CAE Labs, we can provide an improved onboarding experience for our customers and allow our team to prioritise their time on other customer needs.
The tool has been developed with security at the forefront, starting with access control policies. This means only approved users can submit a request combined with a further approval process. The extra security layer ensures the tool cannot be exploited to gain additional access or provide access to restricted areas, should the request have been submitted incorrectly.
The first release currently works for cloud environments, but our in-house team are already busy working to extend its functionality to our customers operating hybrid environments.
Discover more about our innovative CAE Labs solution. Through automation, intelligence and integration we transform people's experiences, and people's lives, using technology to deliver simpler solutions.
About the author

:
Chris Noble's career in IT spans 19 years. Starting in IT support, he joined CAE in 2015 as an Infrastructure Engineer. Now responsible for the Service Desk and Infrastructure teams, Chris and his team provide support to our customers from end-user support, to server, storage, virtualisation and cloud.