Company secures prestigious Cisco EMEA and UK&I Sustainability Partner of the Year Awards
13th November 2023 – CAE Technology Services Ltd (CAE), the pioneering technology solutions provider renowned for its commitment to creating "More Good Days" for customers, is thrilled to announce a remarkable achievement at the Cisco Partner Summit 2023 in Miami. The event saw us take home not one, not two, but three coveted Cisco Partner Awards, further solidifying our standing as an innovative leader in the industry.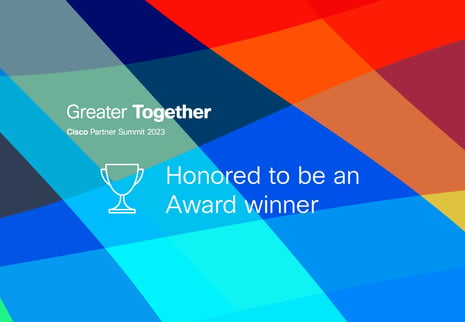 Our impressive accolades now proudly displayed in our ever-expanding trophy cabinet include:
UK&I Innovation Partner of the Year
EMEA Sustainability Partner of the Year
UK&I Sustainability Partner of the Year
These prestigious awards underscore our unwavering dedication to crafting solutions that profoundly enhance the lives and experiences of our customers. At CAE, innovation is at the core of our culture, and our strategic partnership with Cisco is the cornerstone of our success.

Cisco's Partner Awards celebrate excellence in business, innovation, and exceptional sales and service. Our extraordinary performance, recognised by Cisco's top executives, reflects our steadfast commitment to pioneering ideas, seizing new opportunities, and embracing techniques that genuinely benefit our customers.

Justin Harling, Chief Executive Officer at CAE, commented: "The recognition bestowed by these awards is a testament to the dedication and effort by teams across our organisation. It's a unique blend of strong relationships, technical expertise, and innovation that has enabled us to establish an exceptional Cisco practice. Our partnership with Cisco and our commitment to doing things differently empowers us to make a tangible difference and transform outcomes."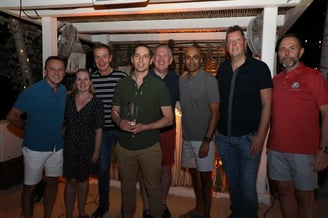 "The platforms we are building are designed for long-lasting impact, and we anticipate driving further change, demonstrating why our approach remains so relevant and distinctive in today's marketplace. We extend our thanks to everyone who contributed to this achievement and eagerly look forward to what the future holds." Added Justin.

CAE Labs, a vital component of our innovation and sustainability strategy, embodies our customer-centric approach, delivering solutions across professional and managed services, with a special focus on automation, integration, and intelligence. It allows our dedicated developers to leverage their knowledge and experience, gathered from working across multiple products and solutions, to identify commonalities that can benefit a broader customer base.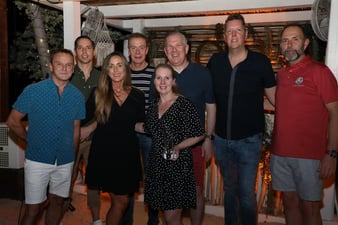 This impressive array of accolades not only spotlights our innovation, leadership, and best practices as a Cisco partner but also underscores our ongoing commitment to addressing the ever-evolving demands of our world. Our purpose remains constant: to transform people's experiences and lives through technology. This is Technology on Point. This is how we change the World.


Media enquiries:
Louise Mahrra | Head of Marketing