Looking Ahead: Embracing innovation as the year nears its end
As we approach the end of 2023, the clocks may have turned back, but at CAE, we remain steadfast in looking forward to the exciting innovations that lie ahead. We're here to serve as your trusted advisor, dedicated to helping you achieve your operational and strategic goals in this ever-evolving landscape of technology.


Microsoft Cloud Offerings: Important Updates
We want to keep you informed about some crucial changes and updates to Microsoft's cloud offerings.
New Commerce Launch and Migration Timeline
In July, Microsoft unveiled its plan to bring CSP legacy Public Sector offers for Government Community Cloud, education, and nonprofit into CSP new commerce in November 2023. However, after listening to feedback from our partners, they have decided to make an adjustment.

Microsoft will now launch CSP public sector offers in the new commerce system starting from January 1, 2024, with the migration of public sector offers led by Microsoft beginning on July 1, 2024. We will provide you with the full launch and migration plan in mid-November 2023.

Microsoft Extended Security Update (ESU)
While Windows Server 2012/2012 R2 and SQL Server 2012 have reached the end of their support, you have the option to purchase Extended Security Update licenses to continue receiving security updates for an additional three years. What's new is that 1-year ESUs are now available through CAE.
Changes to Microsoft 365 and Teams
Microsoft is now offering a fresh lineup of Microsoft 365, Office 365, and Microsoft Teams SKUs. This lineup allows you to purchase Teams separately from Microsoft 365 and Office 365.
Azure Container Apps: Eligible for Azure Savings Plan Discounts
Exciting news for Azure users! Azure Container Apps is now eligible for Azure savings plans for compute. With Azure Container Apps, you can easily build and deploy fully managed, cloud-native apps and microservices using serverless containers. By committing to an Azure savings plan, you can enjoy significant savings - 15% for 1 year and 17% for 3 years compared to pay-as-you-go.
Microsoft Ignite 2023: A Spectacular Event Awaits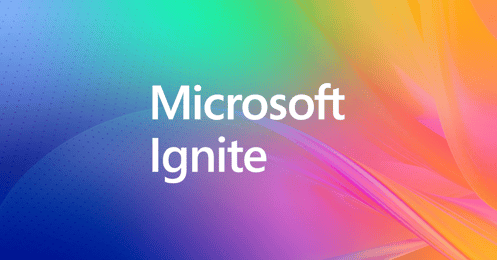 We're thrilled to inform you that Microsoft Ignite 2023 is just around the corner, taking place in Seattle, USA, from November 15th to November 17th, 2023. This annual Microsoft Showcase event promises an array of technology updates and advancements, with a particular focus on the world of AI and its transformative potential.

At CAE, we're eager to bring the highlights of Microsoft Ignite to our valued customers, ensuring that you stay informed about the latest developments. We're here to guide and empower you, helping you understand how these technologies can enhance productivity and align with your IT and security strategies.

Whether you're an IT decision-maker, a security or data professional, or simply someone with a general interest in technology, there's something for everyone at Microsoft Ignite.
As the year draws to a close, CAE is committed to being your partner in navigating the ever-evolving world of technology. We're here to ensure that you make the most of the opportunities that lie ahead. Thank you for choosing CAE as your trusted advisor.

Stay tuned for more exciting updates and insights from us.