Our Strategic Innovation Lead Ali McKeand, takes a look at how you can achieve your digital transformation and your sustainability goals, all at the same time.
While digital transformation continues apace, delivering much needed improvement in operational performance across both public and private sectors, there is growing recognition that IT cannot remain the villain in climate change.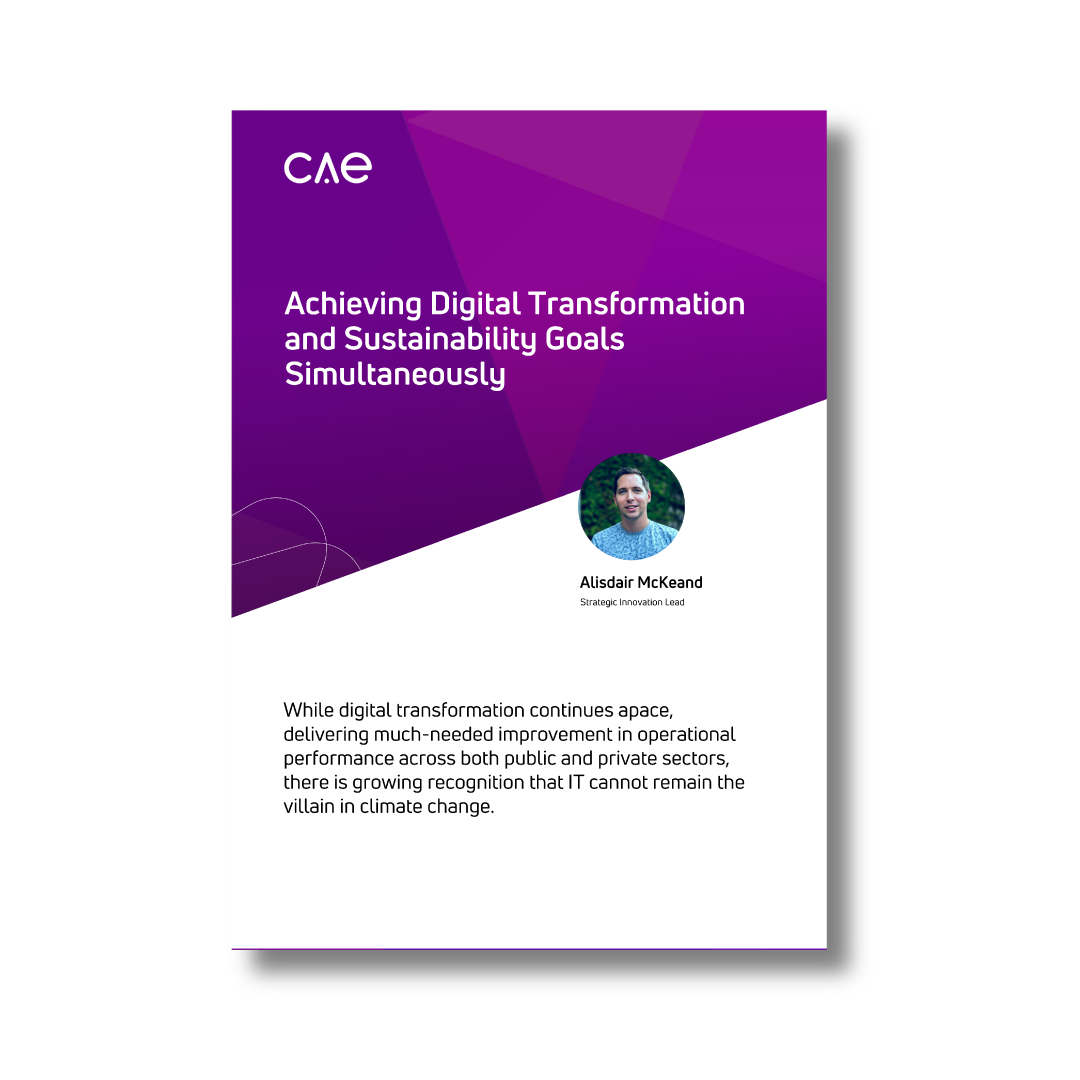 A significant mindset change is essential, if organisations are to achieve the twin goals of digitally
enabled automation and sustainability. We take a look at how the right partner can help organisations to combine digital transformation with sustainability, to both radically reduce energy consumption, and provide organisations with the foundation for continual improvement and innovation across the entire ESG strategy.
Download Ali's article today and find out how technology can support your sustainability goals and how we at CAE are working with our customers' to make the change.